Last month, one of my students asked me if I had seen property analyzing software from a CPA out of Georgia.
Now, I have seen many different property analyzers in my career. I was expecting to be less than impressed with this one when I sat down at the student's computer.
What I saw amazed me.  This software was fantastic. It did everything you would need it to do.  If you are a neophyte in the business, this software would make you look like a pro.
If you were a pro, this software would be able to run different models based upon numerous scenarios.
And the nice thing is that it was run on a Microsoft Excel format so it was very easy to install and use.
This software and the instructional book teaches you the investment decision-making process, cash flow analysis, and the financial ratios used in real estate analysis such as cash-on-cash return, internal-rate-of-return (IRR), capitalization rates (Cap Rates), and much more. You will quickly learn when property is a good investment and how to make better real estate decisions.
Here's some of what it can do:
Calculate the optimal offer price.
Analyze commercial, apartments, and single-family residential.
Forecast cash flow and a rate of return every year.
Know how much rent to charge to make a profit.
Know how capital improvements will affect cash flow & ROI.
Market investment properties with professional PDF reports that have your company logo and property pictures.
Plus more… All without paying hundreds of dollars for a financial real estate investment software package…
If you want to check out more, just click on the image below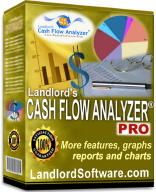 Listen to our last coaching call on how to use it:
VIDEO
[hana-flv-player video="http://dwmonthlycoaching.s3.amazonaws.com/GOLD-COACHING-Horror-Stories-of-Due-Diligence-and-How-to-Prevent-Them.mov" width="400″ description="" player="5″ autoload="true" autoplay="false" loop="false" autorewind="true" /]
JOIN OUR NEXT COACHING CALL BELOW
If you would like to join our gold coaching program , you can try it for 30 days for only $7 dollars. Thereafter its only $97 a month. It's guaranteed that you will own an apartment building within one year if you attend all the calls.
Click >>>> https://mr103.infusionsoft.com/go/dw/duncan/
Please rate or comment on this post….